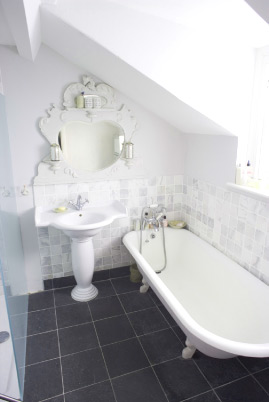 Bathroom Renovations
Breathe new life into your old bathroom or create a unique statement in a small space by adding a powder room. It's one of the most used rooms of the house, so give it the attention it deserves! Call and talk to Tom or Amy at T. A. Austin Plumbing. They'd be happy to help you with your bathroom project and see that the job is done quickly so you can begin to enjoy it right away!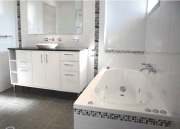 T. A. Austin Plumbing goes to work immediately to create your bathroom by:
• Helping you choose fixtures from an enormous selection
• Employing professional, prompt plumbing installation
• Helping you find reliable contractors for any additional needs you may have.
You can rest easy knowing your work is being performed by a company that is licensed, bonded, and insured and that the work and materials provided are guaranteed.
You can have a full bathroom makeover designed to your wants and needs that's affordable and completed when promised.